Hackers, human rights abusers and corrupt officials will be banned from visiting Australia or investing their ill-gotten gains here, under landmark legislation set to sail through the lower house of the federal parliament today.
the main points:
The laws will allow the government to impose sanctions on individuals in foreign countries who commit human rights violations
It is based in part on the US Magnitsky Act, which has been adopted in 33 countries
Activist Bill Browder says individual punishments can effectively deter cybercrime
The proposed laws, which were passed unanimously by the Senate late on Wednesday, would allow the Australian government to impose sanctions on individuals and entities responsible for "egregious behaviour", such as threatening international peace and gross violations of human rights.
Targets could include close associates of Russian President Vladimir Putin, corrupt generals who undermine the rule of law in countries in our region, hackers targeting the interests of Australia or Chinese officials involved in holding minority groups in custody.
The legislation is based in part on the Magnitsky Act of the United States, and similar laws already exist in 33 other countries, including the United Kingdom and Canada.
However, by allowing "malicious" hackers to be punished as well, Australian laws go further than any other.
She has been scrutinized by the federal parliament since 2019, after being referred to a parliamentary commission of inquiry by Secretary of State Marise Payne.
"It's a historic moment for Australia," said Bill Browder, a British-American hedge fund manager who has campaigned relentlessly for rich countries to enforce the laws.
"I'm thrilled – I've been working on this for five or six years. There are a lot of people who didn't want this to happen, and a lot of bad guys getting involved."
'If you are exposed to a magnetic germ, it destroys your life'
Magnitsky-style legislation works on a simple principle.
Hackers, human rights abusers, and corrupt officials often get very rich by exploiting weaknesses in their countries' legal systems or stealing from government-owned companies.
Most of the time, they like to spend their money on luxury holidays abroad and invest in stable countries, such as the UK or Australia.
It is seen as support in case of disagreement with the ruling elite. For example, a number of wealthy Russians linked to the Kremlin have large assets in London.
But if the government decides to put someone on a Magnitsky-style sanctions list, that all changes.
"Bad guys," as Mr. Browder calls them, take a beating where it hurts. Assets can be frozen and confiscated, while travel becomes more difficult.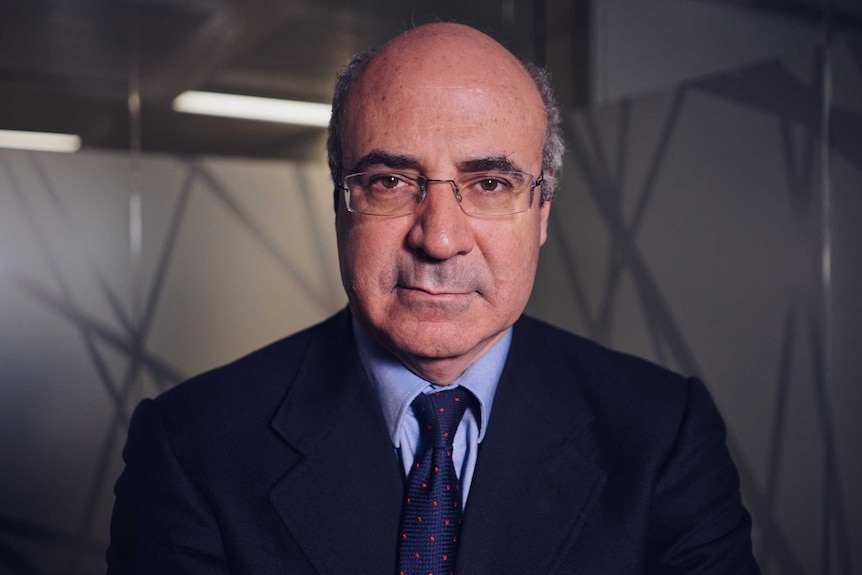 Mr. Browder, once Russia's largest foreign investor, was inspired to start a campaign for the laws after the death of his lawyer, Sergei Magnitsky.
Mr Magnitsky died in custody 12 years ago, after Mr Browder hired him to investigate a massive fraud case.
"Eight riot guards were killed with rubber sticks in the prison," Browder told the Sunday Extra.
"If you are going to punish all of Russia, [due to the killing] All kinds of other people who are victims of the same system will also suffer which is not true."
Mr. Browder has received death threats on multiple occasions and has been the recipient of several lawsuits from individuals and companies associated with the Kremlin.
But he claims that "the outrage at the world's despots and dictators" is a sign of how effective the legislation is.
"If you become magnetised, it ruins your life," he said.
"No bank will open an account, no country will give you a visa. Your family has a problem. You basically become someone who isn't a person in the financial world."
He says it could make an army officer think twice before an act of brutality or make a corrupt official question his options.
Browder has long viewed Australia as a "hole" in the global network of "Magnitsky countries", but is particularly happy with the additional focus on hackers.
"The Internet is a crucial part of the malicious arsenal of countries like China, like Russia, like Iran," he added.
"This puts Australia at the forefront of these laws."
The partnership between the two parties appears during the last days of Parliament this year
The federal opposition criticized how long it took to pass the Magnitsky-style legislation.
"The Morrison government's delays in implementing Magnitsky-style sanctions sent an unfortunate message," Labor foreign affairs spokeswoman Penny Wong told the Senate.
But during Parliament's somewhat volatile session, the unanimous passage of the legislation was an outstanding example of bipartisanship and compromise, resulting in a fundamental development in foreign affairs policy.
"Depriving the perpetrators and recipients of atrocities of access to our economy, is essential and ensures that they cannot take advantage of the freedoms that our democratic society and rules-based system allow," Secretary of State Marise Payne told senators.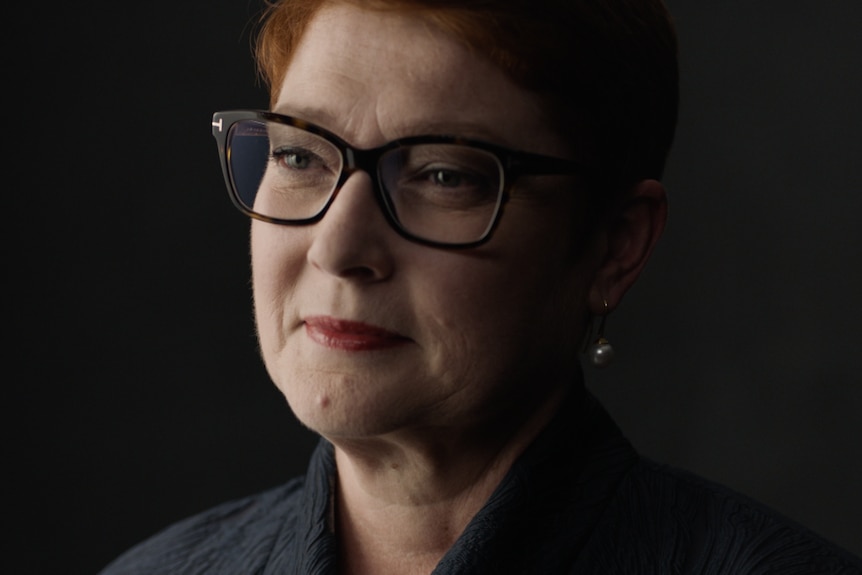 Human rights groups have welcomed the passage of the legislation.
Child advocacy group Save the Children said it was particularly pleased to see an amendment covering abuses against children during the war.
Other countries, such as the United Kingdom, moved quickly to punish dozens of individuals after passing similar laws.
When asked, the Morrison government declined to comment on whether it had specific foreign entities and persons in its sights.
.